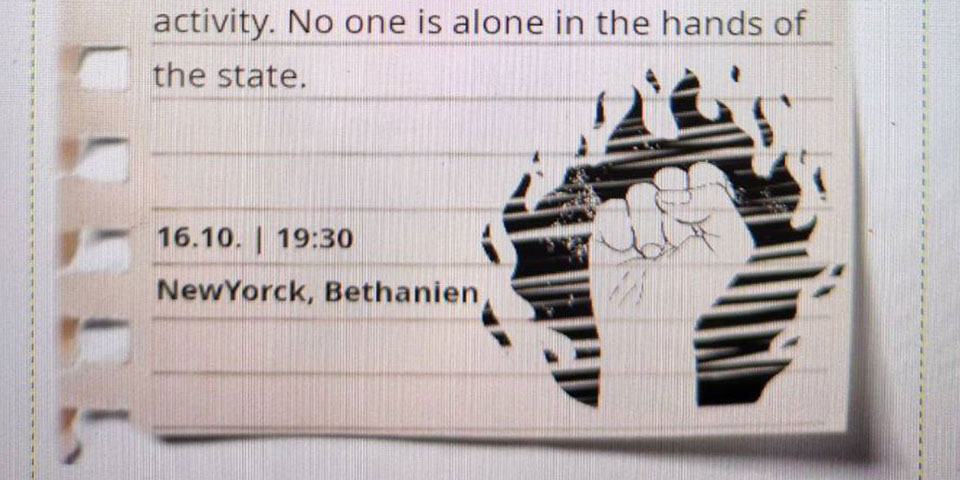 #WeStandWithZaid
Zaid Abdulnasser is a member of Samidoun and threatened with deportation because of his political activity.
No one is alone in the hands of the state!
Infos about the case will be served while having donation-based mediterranean food and cold drinks – as well as some music afterwards.
Hosted by: Anarchist Dinner (every 3rd Monday of the month at NewYorck Bethanien)

Ⓐ Anarchistisches Dinner Zaid Abdulnasser
Zaid Abdulnasser ist Mitglied von Samidoun und wegen seiner politischen Aktivitäten von der Abschiebung bedroht.
Niemand ist allein in den Händen des Staates!
Es werden Infos zum Fall serviert, bei mediterranem Essen und kalten Getränken auf Spendenbasis – sowie ein bißchen Musik danach.
Veranstalter:innen: Anarchist Dinner (jeden 3.Montag im Monat im NewYorck Bethanien)