Call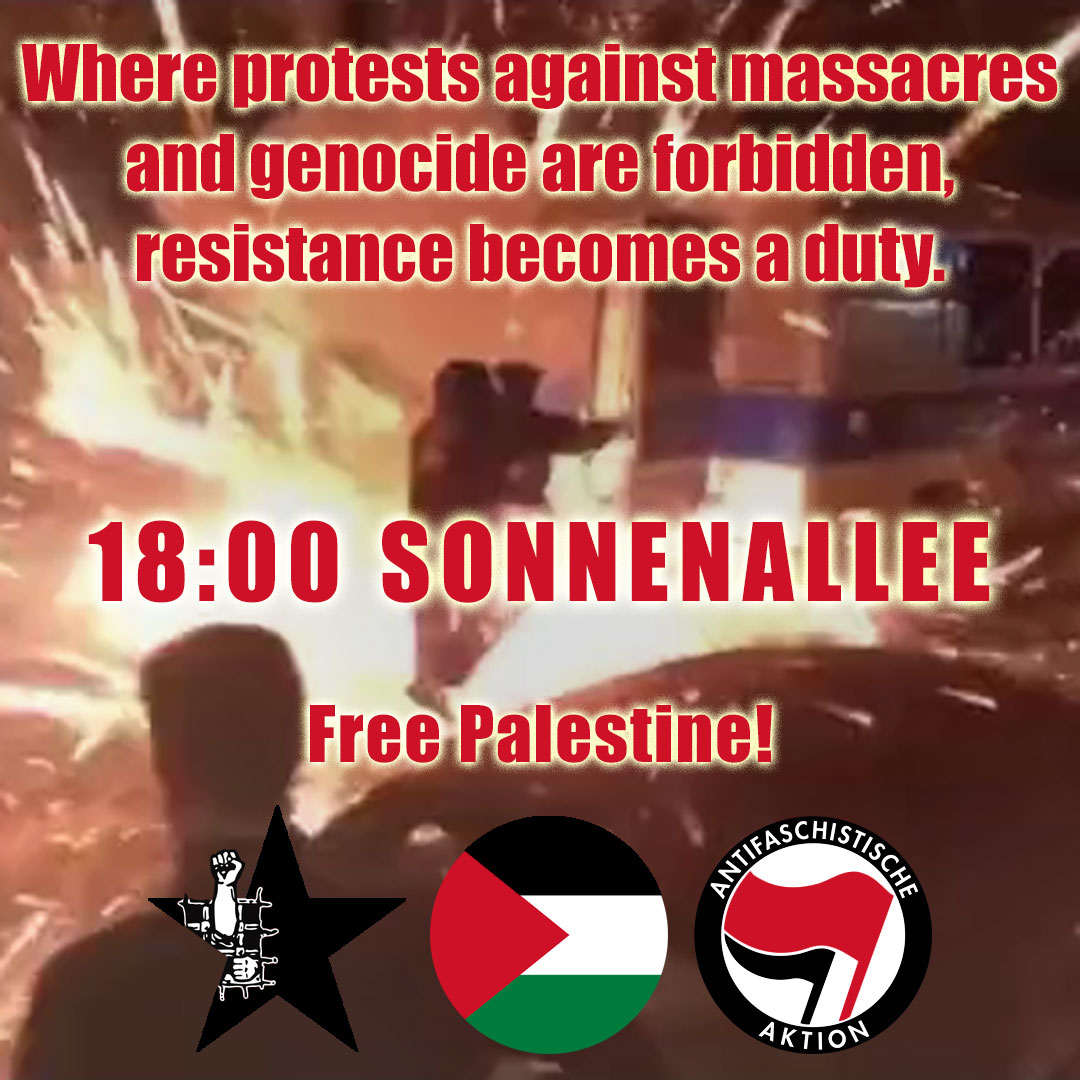 All together 18:00 Sonnenallee! Where protests against massacres and genocide are forbidden, resistance becomes a duty. Free Palestine!
In Berlin, almost all demos and rallies and even freedom of expression against the massacres in the Palestinian territories are currently banned. For the schools even a Kufiya("Palestinian scarf") ban was introduced.
Because everything is forbidden anyway, more and more people, neighbors, neighborhood residents - young and old - in Neukölln in the Sonnenallee (from Hermannplatz to Reuterkiez and further) have been coming out in the evening onto the streets unannounced to protest against the massacres of the Israeli army.
After the last students' and parents' rally against racism at Neukölln schools, which was brutally broken up by the cops, it can be assumed that next announced anti-racism demonstration will also be either banned at short notice or violently dissolved.
The Berlin cops are remarkable in their violent excesses against the population of Neukölln with constant racist insults and outbursts. It is also necessary to take joint action against this.
Anti-racist, anti-fascist, anti-militarist and internationalist networks are therefore mobilizing for the protest actions in and around Sonnenallee!
Up the solidarity! Fight together!