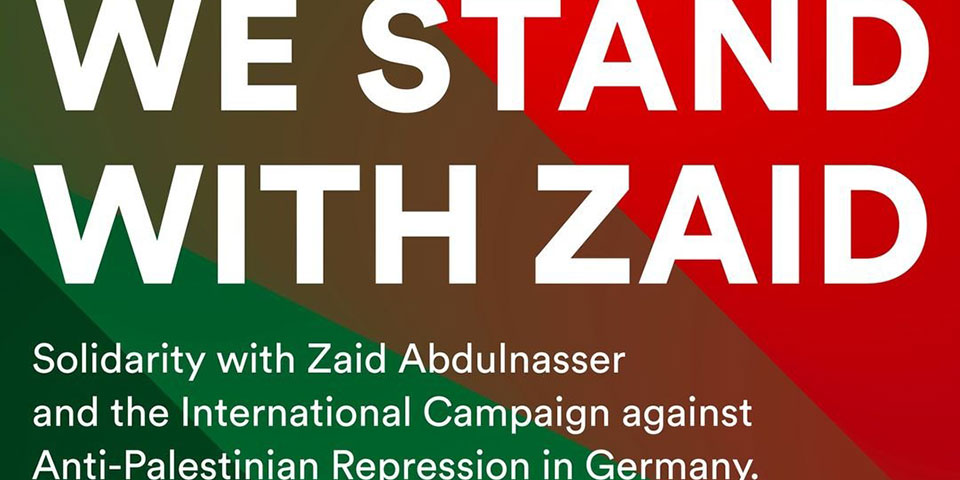 Solidarity with Zaid Abdulnasser and the International Campaign against Anti-Palestinian Repression in Germany.
by Berlin Migrant Strikers
Samidoun's coordinator in Germany and member of the Alternative Palestinian Revolutionary Path (Masar Badil), Zaid Abdulnasser, has been threatened by the German state to have his refugee status revoked due to his activism in the Palestinian struggle in Germany. The Palestinian Prisoners Network has launched in return the International Campaign Against Anti-Palestinian Repression in Germany and is calling for active support on a global scale.