20.07.2023
(Do)
19:00 Uhr
Oranienplatz, Kreuzberg
☉ 20.07.2023 (Do) 19:00 ⚲ Oranienplatz, Kreuzberg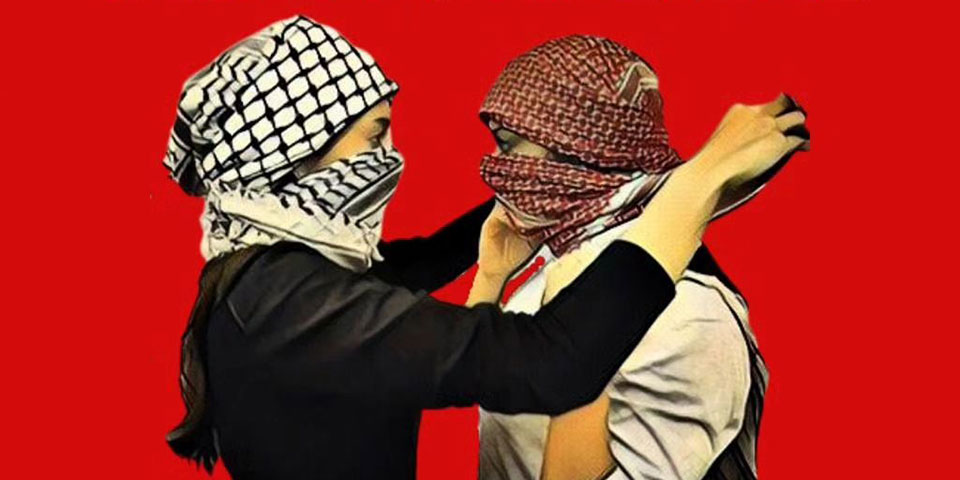 19:00 bis 21:00 Oranienplatz
No Justice on Stolen Land! Stop Israeli Apartheid! Power to Resistance of People of Palestine! –we welcome everybody to the rally.
Alliance of internationalist feminists, Berlin migrant strikers, Bolandgoo, Cenî - Kurdisches Frauenbüro für Frieden, DarSudan, Dest Dan - Kurdische Frauenrat, Feminist Block/Palestine Speaks, Feminists for Jina - Berlin, Fujimori Nunca Mas - Berlin, IWS, Jewish bund, Jewish voice for peace, Migrantifa berlin, Palestine campaign, Puduhepa, Sudan uprising
The Israeli military unleashed recently another horrific attack on Palestinians, invading Jenin refugee camp. The Zionist Israeli Regime continues for 75 years to systematically make Palestinian lives unlivable by establishing a regime of terror and creating a racial prison complex. It carries on with massacres, house demolitions, segregation and land theft. Institutionalizing an apartheid regime.
Palestinian Resistance is and always was a big inspiration for anticolonial resistance all around the world. Palestinians are planting hope by resisting the ongoing Nakba day by day. This hope is our collective hope for self-determination, freedom and justice everywhere.
While imperialist powers like the United States, British imperium, European Union, NATO and the corrupt media support the Israeli apartheid and pink wash the ongoing Nakba, specially in Germany active voices for Palestine are being prosecuted, banned and criminalized massively, we people stand together, shoulder to shoulder with one fist, because nobody's free until all of us are free.